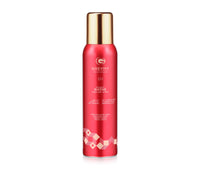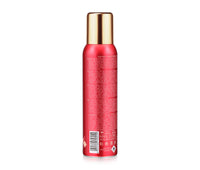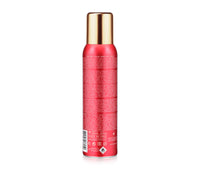 Greymy Instant Shine Perfume Spray
SPRAY LUCIDANTE E RAVVIVANTE DEL COLORE
Regular Price

$43.00

Sale Price

$43.00

Regular Price

$39.00

Unit Price

per
Tax included.
A light fluid that gives shine and revives the color of the hair and wraps it with a sensual amber fragrance with a note of sandalwood and jasmine. Enriched with special complex for the protection of color. Botanical extracts, trace minerals, vitamins and the exclusive color protection complex nourish the hair, strengthen it and seal the cuticles giving an extraordinary gloss.
Multivitamin Complex - Vitamin B5, E, F, P, Glycerine and Sorbitol. The multivitamin complex nourishes the hair from the roots for a healthy and vigorous growth.

Trace Element Complex - Silicon, Magnesium, Copper, Iron and Zinc. Strengthens the hair, promoting keratin synthesis. Regenerates capillary cells protects roots from inflammation and promotes healthy oxygenation.

Color Protection Complex - Wasabia Japonica (wasabi extract) and antioxidant active ingredients. Strong antibacterial elements that protect the cosmetic color of the hair reviving it and keeping it vibrant for a long time.

Botanic Complex - Jojoba, Shea Butter, Papaya and Cane Sugar. Specific complex that gives softness and brightness to the hair.
Shake well before use. For an instant shine, spray on dry hair from a distance of about 20 cm.