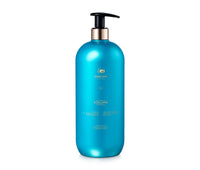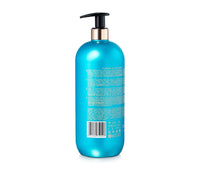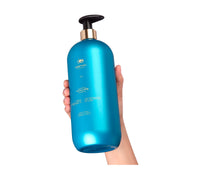 Greymy Plumping Volume Shampoo
Regular Price

$92.00

Sale Price

$92.00

Regular Price

$79.00

Unit Price

per
Tax included.
Greymy Plumping Volume Shampoo is a gentle shampoo that deeply cleanses the scalp favoring a healthy growth of the hair. The bulb is invigorated by the Brazilian Guarana allowing the stem to rise from the skin, thus giving more volume.The formula is enriched with a blend of natural extracts that nourish bulbs and hair with minerals and microelements.Greymy Plumping Volume Shampoo is enriched with essential extracts of Sweet Almond, Pink Grapefruit, Linseed, Hydrolyzed Silk Protein, Cedar, Magnolia and Brazilian Guarana.
Sweet Almond Oil – helps against split ends. Provides hair with magnesium that strengthens the stem and prevents falling. It nourishes and shines the hair making it soft and silky. Massaged well on the scalp it helps to counteract dandruff

Pink Grapefruit Oil: It has an antioxidant action and avoids the formation of free radicals, responsible for hair deterioration. Stimulates a healthy regrowth of the hair and helps to combat the formation of dandruff. It also gives shine and softness to the hair.

Linseed Oil: it has emollient and protective properties. It helps to rejuvenate the hair and makes it soft and well hydrated.

Silk Proteins: extracted from the double thread produced by the silkworm. These proteins form a thin and invisible film on scalp and hair with a moisturizing and protective effect. Make hair soft and shiny with conditioning and moisturizing properties.

Essential Cedar Oil – Antioxidant, it activates the scalp microcirculation for a healthy hair growth.

Essential oil of Magnolia: protects the hair from dehydration and UV rays and heat from heat tools.

Estratto del Guaranà Brasiliano - stimola la crescita, rinfresca e rinvigorisce i bulbi piliferi. Previene le doppie punte.

Extract of Brazilian Guarana : It stimulates hair growth, refreshes and reinvigorates hair bulbs. Prevents split ends
Apply the product on damp hair taking care to massage well on the skin. Hold for 1-2 minutes. Rinse. Repeat if necessary.